Introduction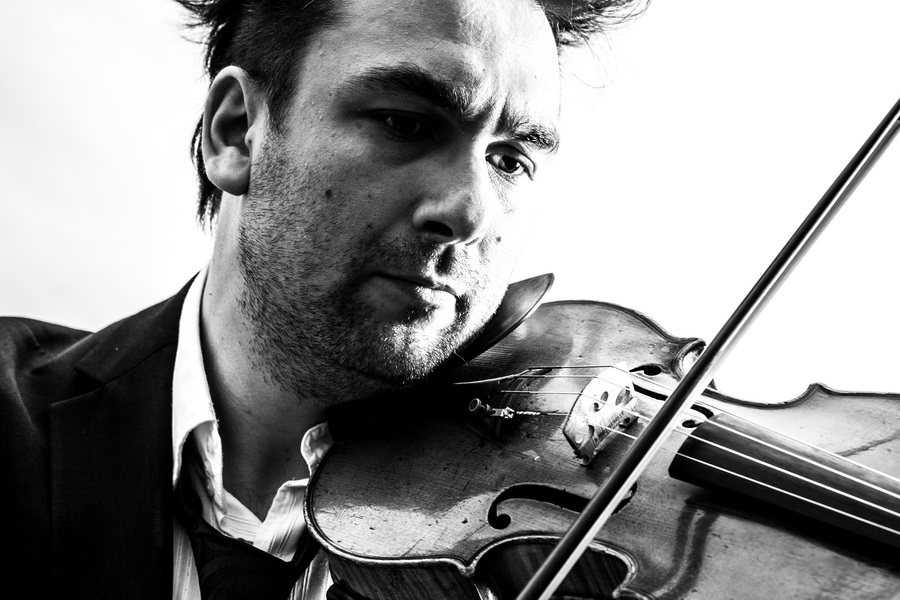 Bogdan is a Romanian virtuoso violinist living in U.K.

He has toured internationally since his teens, including Sydney Opera House, the Athenaeum in Bucharest, Romanian National Radio Hall, The United Nations Concert Hall in New York, New Morning in Paris, Kings Place and the Southbank Centre in London.

He has made numerous recordings for Romanian National Radio and Television, BBC Radio, ABC Australia and played on soundtracks for films and documentaries, most notably in collaboration with Oscar winners Stephen Warbeck and Gabriel Yared, the BBC and ABC Television.

He toured the world for many years with the comedy-caberet classical string quartet "Graffiti Classics" and the Balkan band "Paprika."

His recent release, "Violin and Piano Thrillers" with renowned British pianist Julian Jacobson, was made Album of the Year in Romania and received a 5 star review in Musical Opinion. It features Enescu's Sonata no. 2 in F minor followed by virtuosic gems rarely performed since Heifetz. New projects include a collaboration with Bulgarian pianist Valentina Seferinova.

As founder and leader of "String Dimensions" he showcases beautiful chamber music rarely heard in today's concert or radio programmes.

With Unicorn Frequency he focuses on reviving and reinterpreting Hungarian folk, Romanian laments and showpieces, Bulgarian dances, Russian gypsy gems, Italian pizzicas and tarantellas and Griko tunes, free improvisation and jazz, interspersed with unique arrangements of masterpieces from the classical repertoire.

Bogdan is currently associate lecturer at the University of Chichester where he teaches violin.

Bogdan is a graduate of the Music Conservatory in Bucharest and the Royal Academy of Music in London as a student of Beno Schwartzman, Paul Ratz and Gyorgy Pauk.
"...his fingers move at lightning speed, and the bow even faster"
(Fasterlouder - The Tivoli, Brisbane, Australia)